FOREVER YOUNG - THE ROD STEWART EXPERIENCE 2022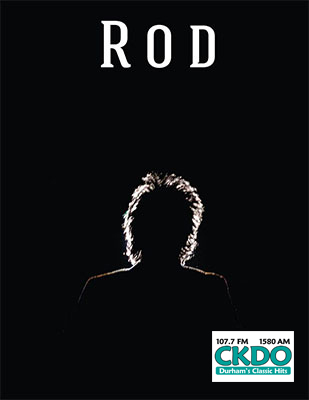 NOTE: To view our current COVID Policy and Requirements, please refer to our website.
FRIDAY, MAY 6, 2022 8:00PM
Presented by: CKDO 107.7 FM 1580 AM in Association with Blackrose Entertainment
Doug Varty's FOREVER YOUNG is the ultimate tribute to ROD STEWART, the much loved British rock singer-songwriter.
It takes a special kind of performer to create the voice and stage presence of Rod Stewart, the timeless vocalist known for hits like "Hot Legs," "Forever Young", "Maggie May" and "Do Ya Think I'm Sexy." Doug Varty is that performer. And just like 'Rod', whenever he performs, Doug Varty makes the stage his playground.
You'll recognize Stewart's soulful rasp, his trademark outfits and swaggering stage moves when you see Doug Varty's FOREVER YOUNG. "Oh yeah, when the hair's right and I've got those black trousers on, watch out!" he quips.
"It's about creating something special, something memorable. Rod's the minister of fun, and he knows how to show an audience a good time. So that's what I do." "I love doing the Rod Stewart show – re-creating the ultimate front man", Doug says, "pouring your heart and soul into every song, always in motion, always reaching out to people. It's real entertainment, but a bit mischievous, and I'm always up to something. It's a thrill, keeping the energy all the way up."
Recommended Age: 16+Age Restriction: 12+