FLOYD FACTOR - THE PINK FLOYD EXPERIENCE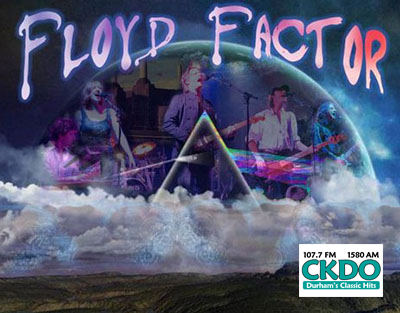 NOTE: To view our current COVID Policy and Requirements, please refer to our website.


SATURDAY, OCTOBER 22, 2022 8:00PM

Presented by: Blackrose Entertainment in Association with CKDO 107.7 FM 1580 AM
Floyd Factor, Canada''s most authentic and passionate tribute to Pink Floyd. Incredible accuracy, richly layered vocal harmonies, and intense instrumental performances make this a must see & hear experience "for Pink Floyd fans, by Pink Floyd fans."
The Floyd Factor Principle:
Floyd Factor exists to reproduce the very best material of rock''s most transcendent band - Pink Floyd - recreated where it was meant to be heard, live in concert. Developing since 2006, Floyd Factor is a live time capsule in sound & vision. The band''s show is a living bootleg, a channeling of the precision, passion, and the sheer power of Pink Floyd''s most legendary music. Using authentic vintage-era equipment, the sound of Pink Floyd is deftly recreated in amazing note-for-note detail. The band''s sound has been referred to as "uncompromisingly Floyd", although the music is all reproduced organically, created entirely by the players onstage.
What makes this close-knit group really special is their chemistry, that can make the air crackle with anticipation, then joy, as you see and hear the sparks of Pink Floyd''s history-making genius coming back to life, in a way that you might not have in a very long time...
Recommended Age: 14+Age Restriction: 12+