BOOTLEG CREEDENCE - THE CCR EXPERIENCE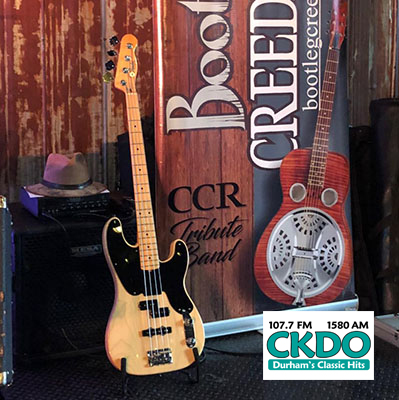 NOTE: To view our current COVID Policy and Requirements, please refer to our website.
FRIDAY, MAY 27, 2022 8:00PM
Presented by: CKDO 107.7 FM 1580 AM in Association with Blackrose Entertainment
The seasoned, well-respected musicians in Bootleg Creedence have been making music in various combinations and styles, for over twenty-five years. It is only fitting that they should come together to form Bootleg Creedence, and pay homage to a group that dominated the charts during the band members' formative years.
Bootleg Creedence takes its audience on a rockin' ride down to the bayou. Authentic-sounding, Bootleg Creedence leaves no stone unturned keeping true to the sound of Creedence Clearwater Revival and John Fogerty.
VIDEO
Recommended Age: 14+Age Restriction: 12+
Mike Nyman (lead vocals/guitar)
Fred Ruegg (lead guitar, vocals)
Jeff Mayne (drums/vocals)
Kevin Dandeno (bass/vocals)
VIDEO