A TRIBUTE TO GREASE AND THE MUSIC OF THE 50's AND 60's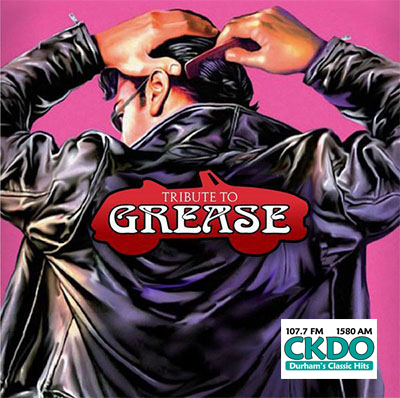 NOTE: To view our current COVID Policy and Requirements, please refer to our

website.
SATURDAY, FEBRUARY 18, 2023 8:00PM
Presented by: Blackrose Entertainment in Association with CKDO 107.7 FM 1580 AMGet ready for the CONCERT VERSION of a TRIBUTE TO GREASE and THE MUSIC OF THE 50'S AND 60'S, Live on Stage!
Re-Live the days of soda pop and drive-ins, poodle skirts, greased back hair, winged Cadillacs, those hazy summer days and of course...the music! This exciting live musical stage show will take you back in time to those memorable days etched in our lives by the tunes ans stars of a legendary era. Who knows, you just might find yourself on stage with us doing the hand jive!
Great Family Entertainment!
The
TRIBUTE TO GREASE
is an All-Canadian Professional Production complete with amazing multi-media video.
The performance features a superb cast and a repertoire that covers some of the greatest songs of the 50's and 60's. This company of talented singers, actors and comedians will leave you spellbound with their uncanny portrayal of
GREASE
.
Recommended Age: 14+Age Restriction: 7+
Just A Few Of The Songs
Greased Lightning, Summer Nights, Hoplessly Devoed, Hand Jive, Your the One that I Want.