CHUBBY CHECKER LIVE!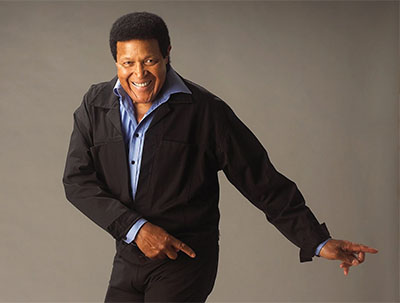 NOTE: To view our current COVID Policy and Requirements, please refer to our

website.
THURSDAY, MARCH 9, 2023 8:00PM
Presented by: Mansfield Entertainment in Association with CKDO 107.7 FM 1580 AM

The King of "The Twist" - LIVE in Oshawa for the very first time!
Creator of the twist dance phenomenon, award-winning
Chubby Checker
performs his biggest hits such as
The Twist, Back In The U.S.S.R., Loddy Lo, The Fly, Pony Time, Limbo Rock, (Dance The) Mess Around and Whole Lotta Shakin' Goin' On.The legendary CHUBBY CHECKER - Live and in person at the historic Regent Theatre for one night only! Don't miss out - Twistin' time is here!
Recommended Age: 7+Age Restriction: 7+